Troubleshooting
Sound Settings
The most common issue we hear about is a problem with the audio devices.
This often happens when an audio device that is not directly connected to the VR headset is selected as the default input or output device.
To fix this, open Windows Sound Settings by searching for it in the start menu.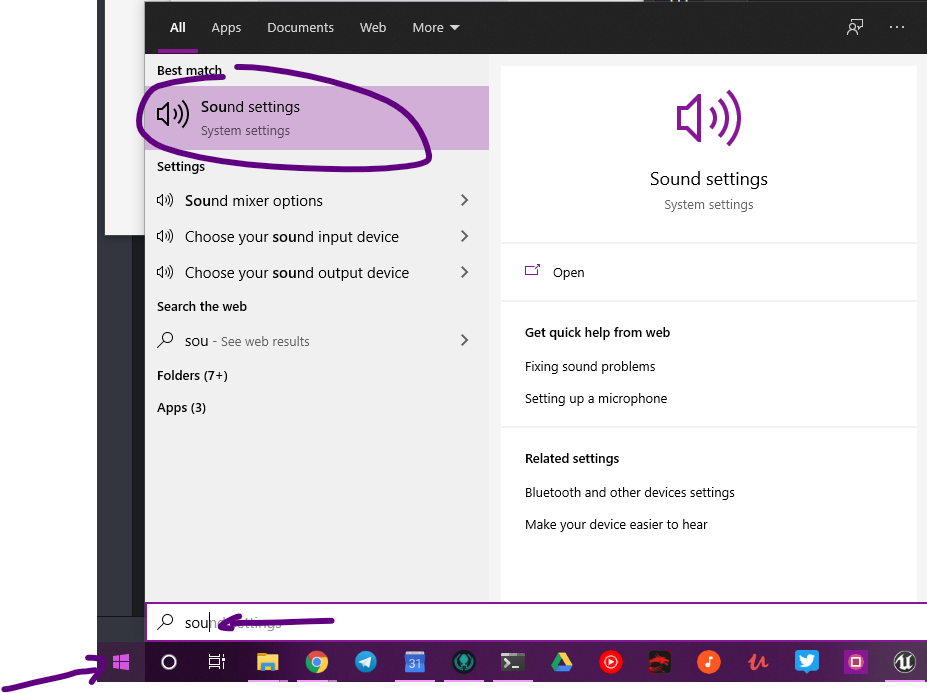 Then select the input and output device that is accociated with your VR headset.